It's wedding season, and with wedding season comes the coveted bachelorette. Let us help you to make your vineyard bachelorette a success with our 5 simple steps to plan, and execute, the perfect vineyard pre-wedding bachelorette party.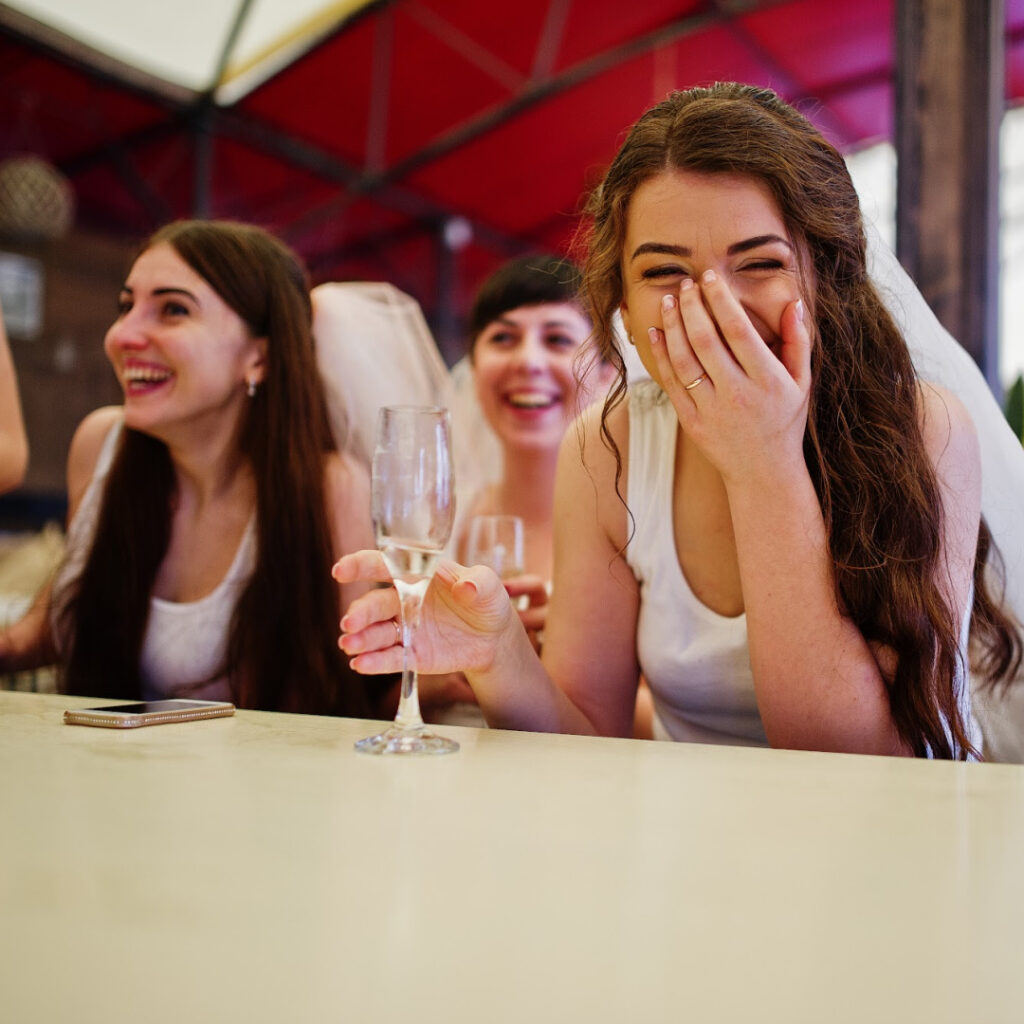 In no particular order:
Decide on a location. With so many vineyards in Ontario to choose from, choosing a location to enjoy a seamless wine-tasting bachelorette with your favourite ladies is naturally the first thing you want to do. We may be biased, but Prince Edward County has hosted many unforgettable bachelorette soirees. Less populated than other vineyard towns in Ontario, Prince Edward County is great for more intimate settings. There are many Airbnbs, locally owned bread and breakfasts, and quaint hotels to lay your head after a fun-filled day!

Develop your guest list. Decide whether the bachelorette will be 5 people or 25 people. Would the bride-to-be like to have her bridal party present or her bridal party plus friends and family? Who are the most important guests to include in the planning, execution, and excitement of this day? 

Choose a theme. Will the bachelorette party include a theme? Will the theme be witty? Funny? Classic? What theme would best suit the bride-to-be's personality? Is the theme related to the wedding venue or colors? Is it a destination wedding, and will the theme reflect this? Choosing a theme (if there is one) can be fun. Spend some time scrolling Pinterest or Instagram to consider what fun you can have with decor, fashion, and photos.

Gifts for bachelorette attendees. Whether you choose to do gift bags, personalized gifts, or gag gifts, there are many fun ideas for bachelorette gifts. There could be face masks, lip oils, or hangover kits for overnight bachelorette parties. You could do personalized travel mugs or t-shirts. Or, you could make a naughty gift to give all your girls! Whatever you choose to do, have fun with it!

Last but not least, the transportation. This is where we, at Ontario Coachway, come in. We take all the guesswork or planning different vehicles or modes of transportation out of the way. We can arrange safe and affordable drop-off, relocation to other vineyards, and return to your final location in one simple step. Call us to design a transportation plan that is best for you! We aim to ensure you have an efficient, fun, and safe means of transportation. You just have to show up and have fun!
Let us take some of the stress off of planning your vineyard bachelorette party by allowing us to cover your transportation. The other steps in our 5 simple steps to plan a vineyard bachelorette can guide you in planning ahead. You will need to plan ahead, as wedding season is the most popular time for travel and outdoor activities. Particularly in Prince Edward County, as it is a unique wine country with 40 wineries, a growing craft beer scene, cider, and spirits. There are also great food, cheese factories, baked goods, and farm markets that will provide hours of relaxed indulgence and great hospitality where every Winery welcomes you as their special guest.
You have done the right thing by considering booking a wine tour for your bachelorette. 
We hope you have found our 5 simple steps to plan a vineyard bachelorette helpful. Happy planning, and see you soon!