Other than the beer, of course, what makes a beer tour great includes a few details you should know about.
Not all beer tours are created equal, but the tours are one of the best parts of being a beer lover. When planning a beer tour, you are planning a trip that includes others with many of the same interests; you can meet new people and indulge in some of the most outstanding beers your location offers. There are also cheese factories, baked goods, and farmers' markets that will provide hours of relaxed indulgence and great hospitality where every Brewery welcomes you as their special guest.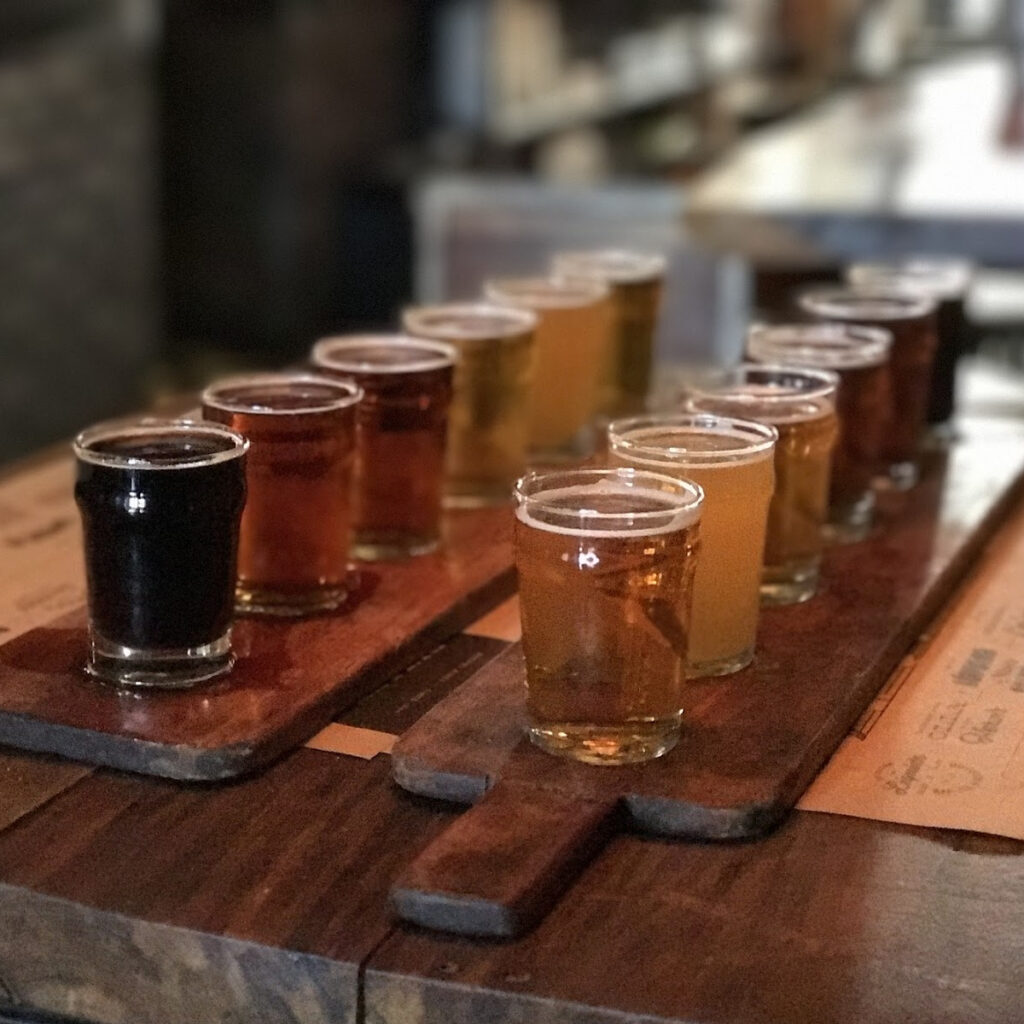 What should you look for in a beer tour?
Variety. The two most popular locations for beer tours are Prince Edward County, with 12 Breweries you can visit, and Niagara, home to nearly 20 breweries. Most tours will have combo tours you can book, including breweries, cider tastings, whisky tastings, and wine tours. The combination tours will be sure to have something to please every palate.
However, if it is a group that loves beer, you will have many breweries to choose from. The good news is the companies who arrange the tours will know exactly which ones you and your group will enjoy best.
Date/Time. Brewery tours can sell out fast, particularly in the summer months. Who doesn't love a variety of cold beers on a hot day? The time of day can matter as well. If you are arriving from a far distance, being up and ready to head out for a beer tour in the early morning hours may not be your first option. Booking ahead will ensure you have ample time to make it to your destinations safely and ready to enjoy yourself.
History. Discover how local beer aligns with the history of your location. Is there a connection between the history of the breweries and some of your own historical interests? History buffs will enjoy learning about how the local beer craftsmanship has played a role in the location's history.
Group size. Determine your group size before booking your tour; this can make a difference in your booking process. It will undoubtedly make a difference in your transportation, which we will get into next.
Transportation. At Ontario Coachway, ensuring you make it to your destinations safely is at the top of the priority list. Your job is to plan your itinerary loosely, the tour will fine-tune the details, and our role is to ensure you get to where you are going efficiently, safely, and of course, while having fun.
Whatever the Occasion
Whether you are planning a Bachelor party, a Bachelorette party, a Saturday with some friends, a birthday, or a celebration of any sort, you cannot go wrong with a beer tour with people you enjoy.
At Ontario Coachway, we aim to please. We can host a custom beer tour for as few as two people and as many as twenty-two guests. If you have an even more extensive guest list, we can also handle that!
Sit back…relax…and enjoy your day! Let us be your designated driver. Let's make your beer tour the greatest!